Arts in April Launch Party and Napa Valley Collects 2015 Opening Reception

Thursday, April 2nd
5:00 PM - 8:00 PM
5-6pm Museum Members only/6-8pm public Arts in April Preview
$10 for Members*/$20 for Non Members
Napa Valley Collects, honoring the region's private art collectors, is on display April 3 through May 31, 2015. Presented in partnership with Arts Council Napa Valley and Visit Napa Valley for Arts in April™, the exhibition includes over 50 significant works from outstanding art collections throughout the Napa Valley.
In addition to the Napa Valley Collects exhibition, museum-goers will also have the chance to get a taste of Arts in April. As Auberge du Soleil serves food, and Hess, St. Supery and Cairdean wineries pour wine, guests are invited to soak in some art "happenings" that preview the Napa Valley's creative spirit on display over the course of Arts in April.
To complete a night of celebration of the arts, Arts Council Napa Valley will announce the Napa County Arts Hero, an elected outstanding individual who has made a difference for the arts in Napa County.
*Includes members of Arts Council Napa Valley, Napa Valley Museum & Visit Napa Valley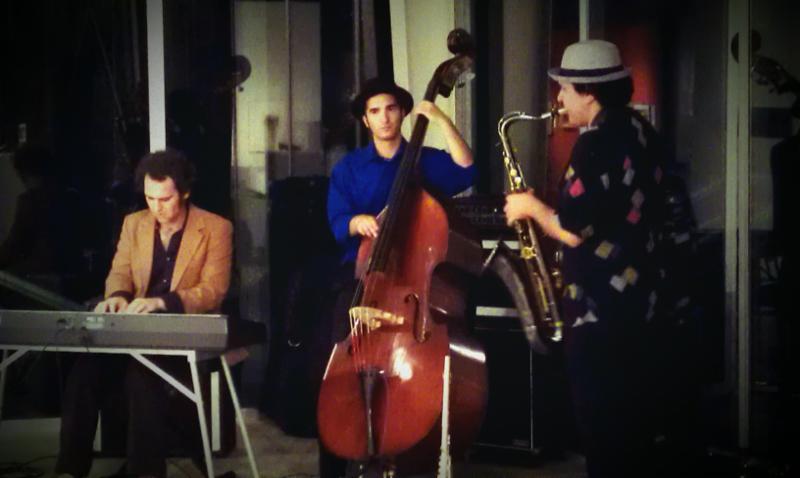 Enjoy the Max Bonick Trio as you learn more about the 2015 edition of Arts in April! Max Bonick has been performing in the Bay Area for over 10 years. Bonick regularly performs locally at such venues as, Auberge du Soleil, Charles Krug, the Lincoln Theatre, the Napa Valley Opera House, Silo's, the Palace of Fine Arts in San Francisco, among other venues. While his primary instrument is the piano, he will also often perform on flute, mandolin, melodica, and occasionally marimba.
Watch Penelope as she paints live! Penelope's paintings and photography are a reflection of her passion for food, wine and joie de vivre. They are contemporary in style with an emphasis on color, mood and light. A gourmet at heart, Penelope is immersed in an epicurean culture and influenced by her connectedness with the world of wine. Penelope's culinary compositions offer intimate insight into a food and wine lifestyle.
Experience St. Helena-based artist Robb McDonough's photography up close and personal. Using both black & white and color medium and small format film, McDonough's The Napa County Project is a series of photographs and stories of the County of Napa. Robb will have his polaroid camera on hand to take pictures of party goers as a reminder that capturing moments on film is a practice that is still alive and well!
Arts in April Singing Tree
Join Artists Carol Lorraine and Laurie Marshall and be part of a collaborative art
experience to make the Arts in April Singing Tree. Add your vision for the arts in Napa Valley symbolized by decorating a leaf or a bird that will live on a beautiful California Oak tree that Carol and Laurie will pre-paint. The Singing Tree project is an international community endeavor. Since 1999, 36 murals have been made with over 15,000 people from 50 countries. This Singing Tree will be a visual expression of our community's vision for the arts in the Napa Valley.
Carol Lorraine's work will be on view at the ENGAGE Art Fair in Calistoga, April 25th and 26th.

Also Coming Up in Arts in April...
Presented by Napa Valley Film Festival and Cameo Cinema
Presented by Slack Collective
Presented by Verve Napa Valley
April 2 | 9:30am - 4:30pm
Presented by Back Room Wines
Presented by Kopol Bonick Art & Photography and Art House Wines
Presented by Festival del Sole & The Hess Collection
Presented by Jamieson Ranch Vineyards & American Canyon Art Foundation
Earth Night: Celebrating Art, Music and Nature
Presented by Connolly Ranch
April 25 | 5 - 10pm
The Internal Monologue: Gordon Huether's Creative Exploration & Expression
Presented by Gordon Huether & St. Supery Winery & Vineyards
Opening Reception, April 18 | 3 - 5pm
Exhibition, Month of April